---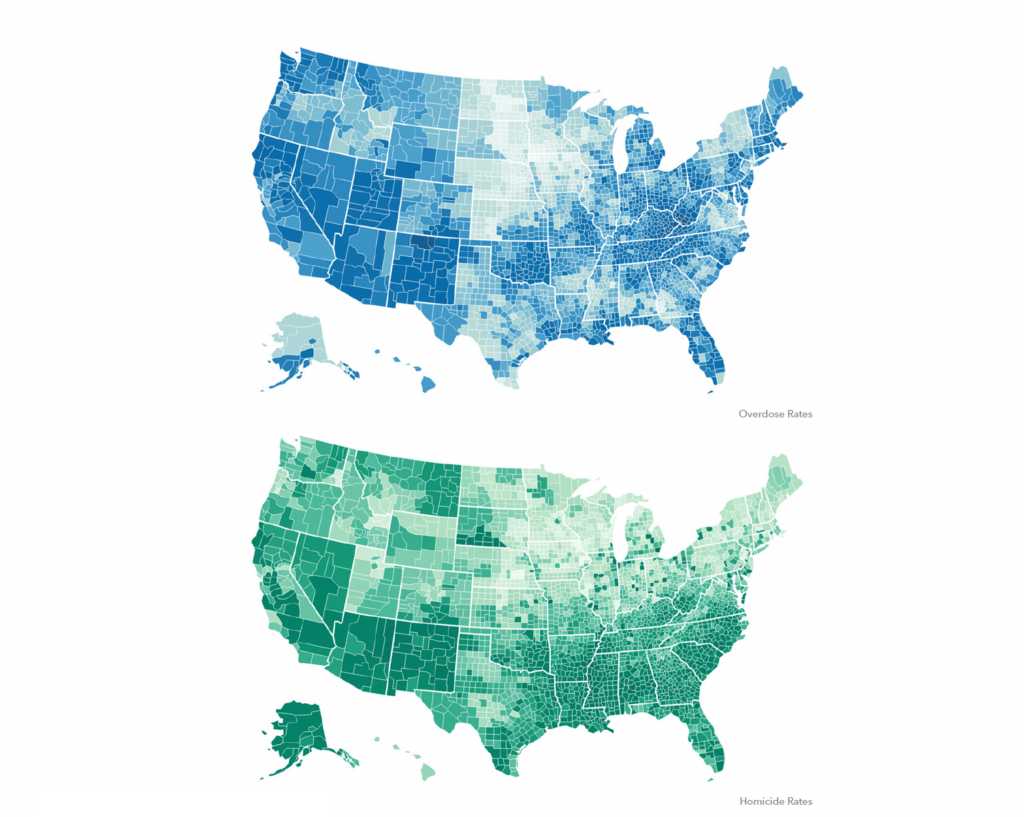 HFG Report
In the latest HFG Research and Policy in Brief, criminologists Joel Wallman, Richard Rosenfeld, and Randolph Roth find a "substantial association" between opioid overdose deaths and homicide, with variations by race and geography.
---
HFG Grants
The Harry Frank Guggenheim Foundation is pleased to announce the selection of its 2023-2024 HFG African Fellows: Doyinsola Oluwagbemi Agunbiade, Benyin Akande, Adventino Banjwa, Kigambo Gaaki, Marie-Grace Kagoyire Gasinzigwa, Yosef Jemberie, Awet Halefom Kahsay, Learnmore Mvundura, Kenechukwu Nwachukwu, Jacob Tagarirofa. Hailing from Cote d'Ivoire, Ethiopia, Kenya, Nigeria, Rwanda, Uganda, and Zimbabwe these researchers are investigating a host of important violence topics on the African continent including inter-ethnic conflict, democratization, and political protests.
---
HFG Grants
Introducing the Harry Frank Guggenheim 2023 Distinguished Scholars: Christopher Davey, Surulola Eke, Claudine Kuradusenge-McLeod, Charles Larratt-Smith, Juan Luna, Aila Matanock, Elizabeth Kibuka Musoke, Yaniv Voller and Karin Wachter. The ten leading researchers are exploring the causes, manifestations, and control of violence around the world.
Past News & Events
---
HFG Report
---
HFG Report
---
HFG Grants
---
HFG Report
---
HFG Report
---
Research and Policy in Brief
---
HFG Knowledge Against Violence Speaker Series
---
---
At The Crossroads
---
HFG Grants
---
At The Crossroads
---
HFG Knowledge Against Violence Speaker Series
---
At The Crossroads
---
HFG Knowledge Against Violence Speaker Series
---
At The Crossroads
---
At The Crossroads
---
At The Crossroads
---
HFG Knowledge Against Violence Speaker Series
---
HFG Grants
---
Foundation News
---
Foundation News
---
At The Crossroads
---
At The Crossroads
---
Research and Policy in Brief
---
At The Crossroads
---
At The Crossroads
---
At The Crossroads
---
At The Crossroads
---
HFG Awards
---
Research and Policy in Brief
---
Foundation News
---
HFG Grants
---
HFG Grants
---
Foundation News
---
Research and Policy in Brief
---
HFG Grants
---
Foundation News
---
Foundation News