HFG Symposium on Crime in America
---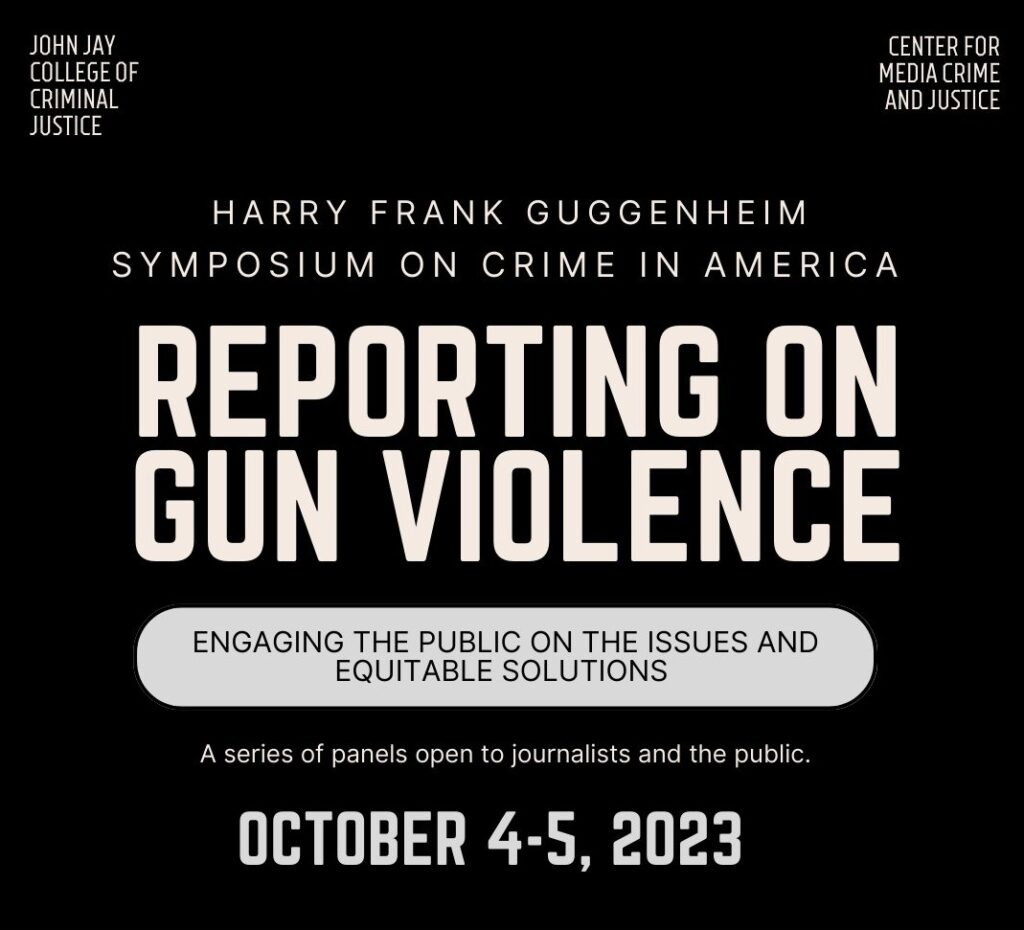 The Foundation sponsors an annual two-day symposium at John Jay College of Criminal Justice. The event brings together leading researchers and policymakers with journalists to deepen public understanding of the most relevant crime and violence issues in the United States.
On Oct. 3-4, 2023, John Jay College will host The 18th Annual Harry Frank Guggenheim Symposium on Crime in America, "Reporting on Gun Violence: Engaging the Public on the Issues."
The symposium will offer a series of discussions with experts, public officials, and journalists exploring gun violence, a critical public safety and public health issue affecting communities across the United States.
Panels will address how various policies, programs, politics, and historical dynamics impact gun violence, from police departments to legislators to local communities.
This virtual event is open to the public.
HFG Awards for Excellence in Criminal Justice Reporting at John Jay College
The symposium will honor the winners of the 2023 Harry Frank Guggenheim Awards for Excellence in Criminal Justice Journalism. The prizes, administered by the Center on Media, Crime and Justice, recognize the previous year's best print and online justice reporting by a U.S.-based media outlet. Winners are chosen for the best series and best single story.  The 2023 winners will be announced prior to the conference at The Crime Report, a project of The Media, Crime and Justice Center at John Jay College, which is hosting the awards.