Publications
---
HFG Research and Policy in Brief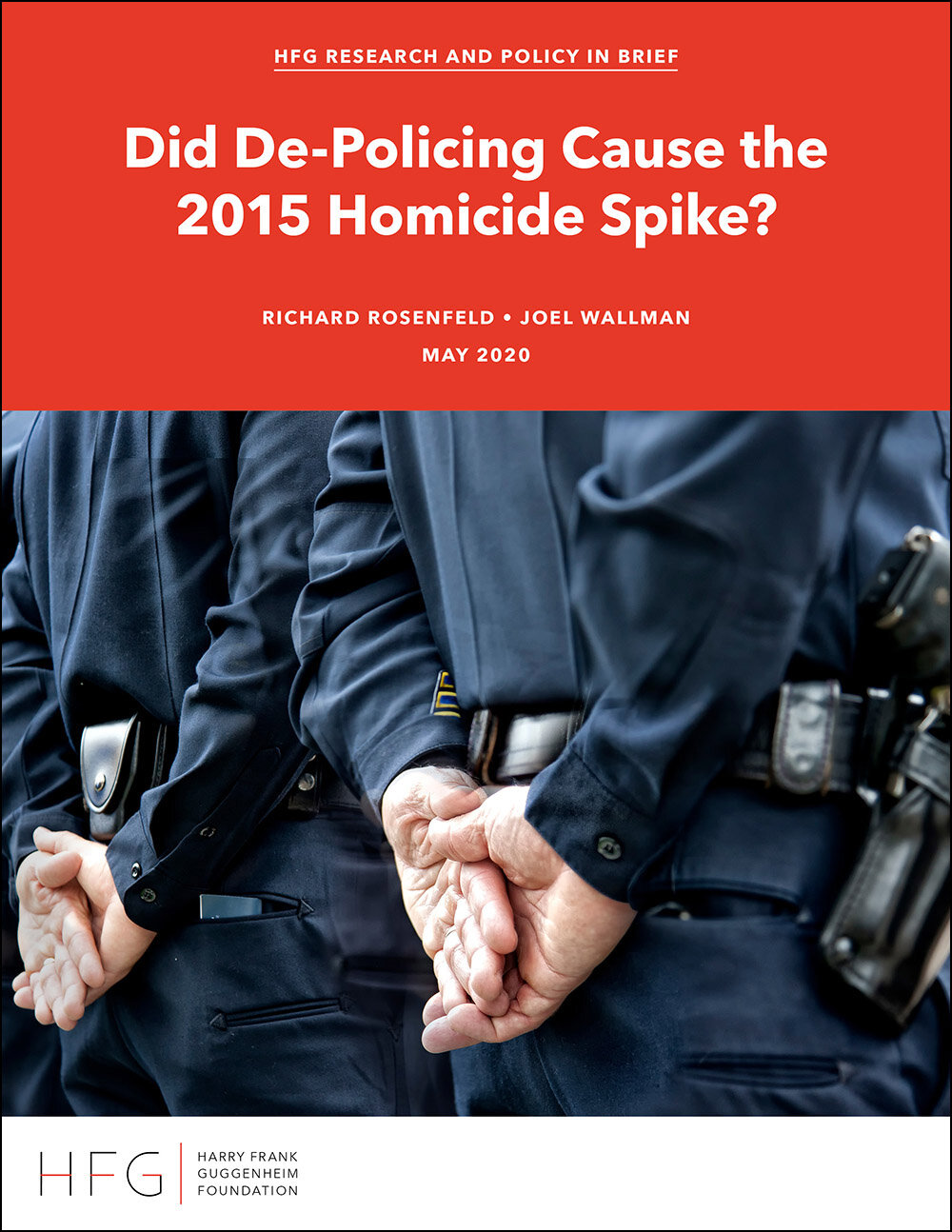 Did a reduction in policing following the 2014 killing of Michael Brown, a Black man, by police in Ferguson, Missouri, and similar incidents in other cities drive an increase in homicides? Criminologist Richard Rosenfeld and HFG Director of Research Joel Wallman studied arrest rates in 53 U.S. cities and found no evidence for a "Ferguson Effect" that would link the homicide spike to de-policing following police killings of Black citizens.
HFG Reports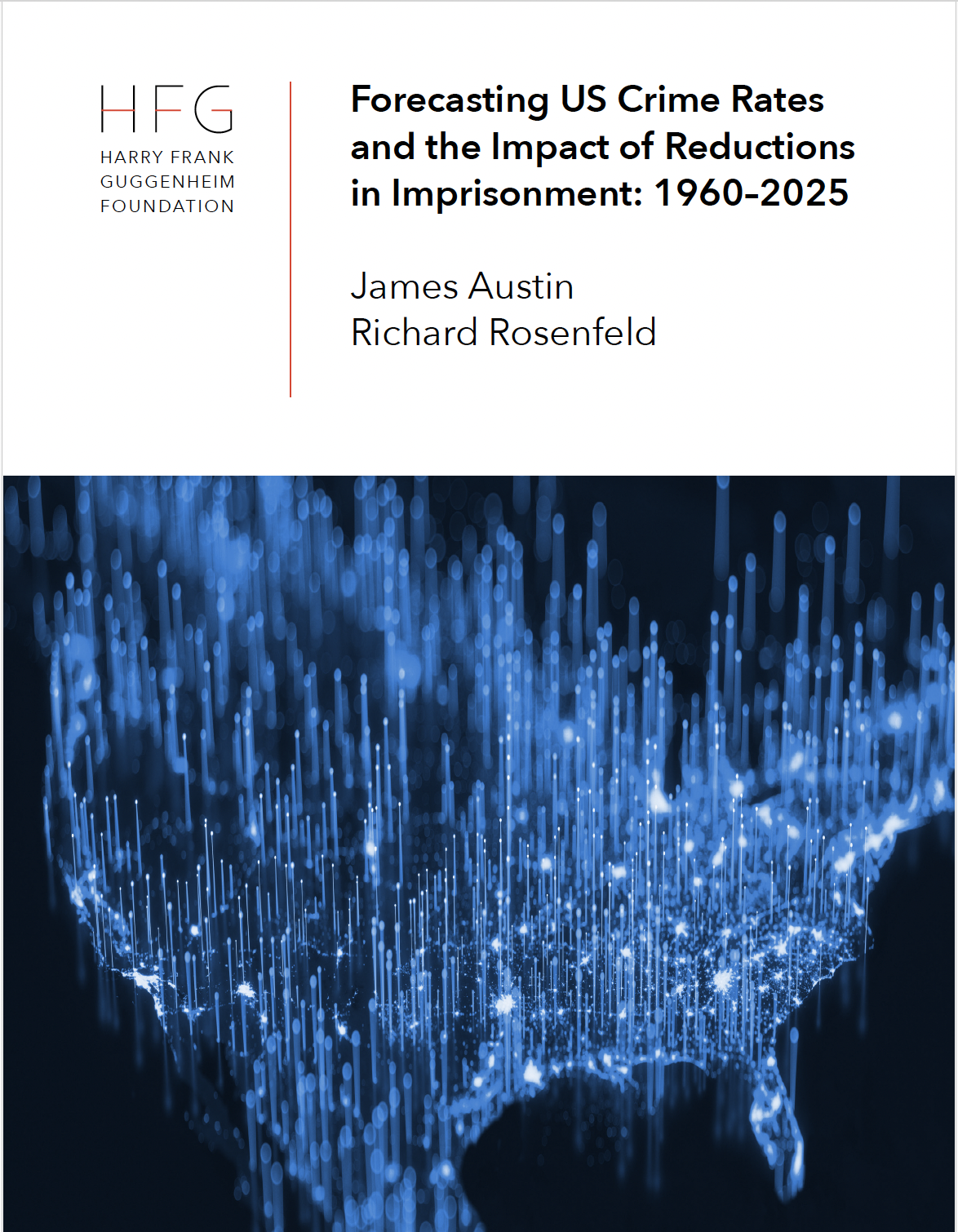 In Forecasting US Crime Rates and the Impact of Reductions in Imprisonment: 1960–2025, James Austin and Richard Rosenfeld conclude that augmenting the recent reduction in the imprisonment rate by as much as 20% would not lead to significantly higher crime rates.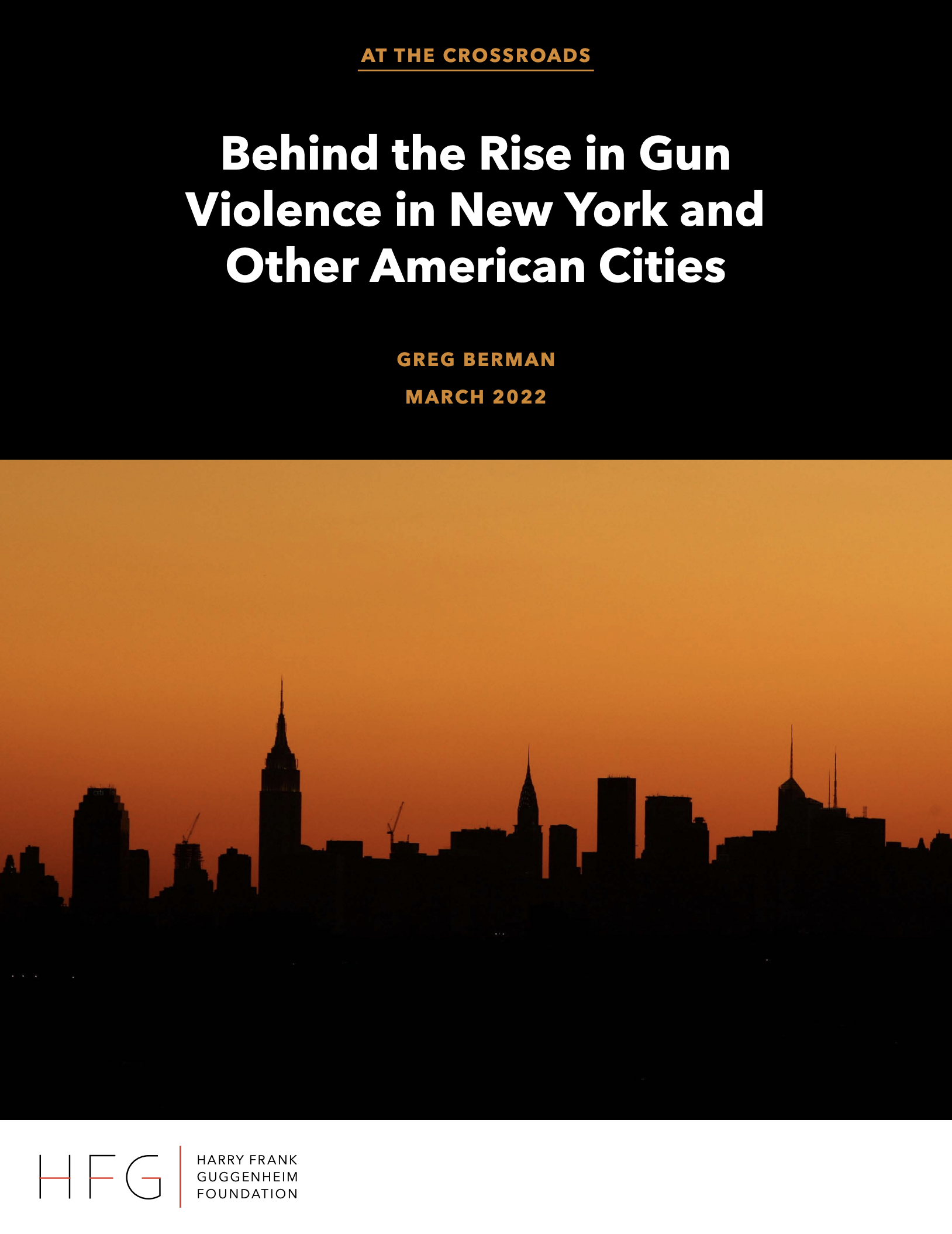 HFG's 'At the Crossroads' series concludes with the publication of "Behind the Rise in Gun Violence in New York and Other American Cities," a compilation of the twelve interviews conducted by Harry Frank Guggenheim Distinguished Fellow of Practice Greg Berman with an essay illuminating common themes and practical approaches to ending such violence.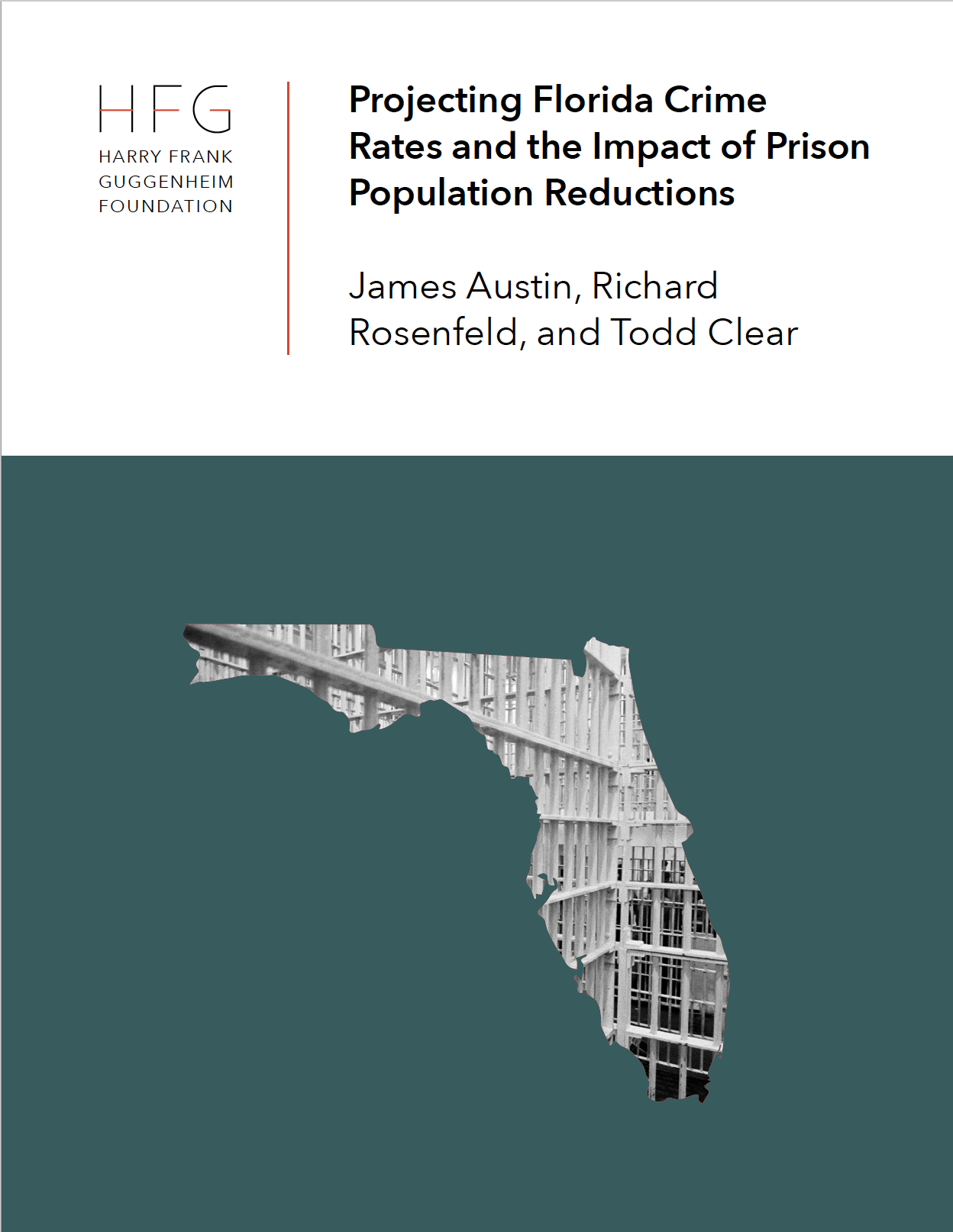 Florida has benefited from the national drop in crime that began in the early 1990s. Its growth in incarceration also paralleled the steady national imprisonment rise of the last forty-five years. Policy makers would benefit from defensible projections of future trends in crime, and especially from estimates of the effect that further reductions in the number of people in jail and prison might have on those trends. The authors of this study developed quantitative models of the effects of various demographic and economic factors, as well as the imprisonment rate, on Florida's past crime rates. They then used these models to project crime trends into the 2020s.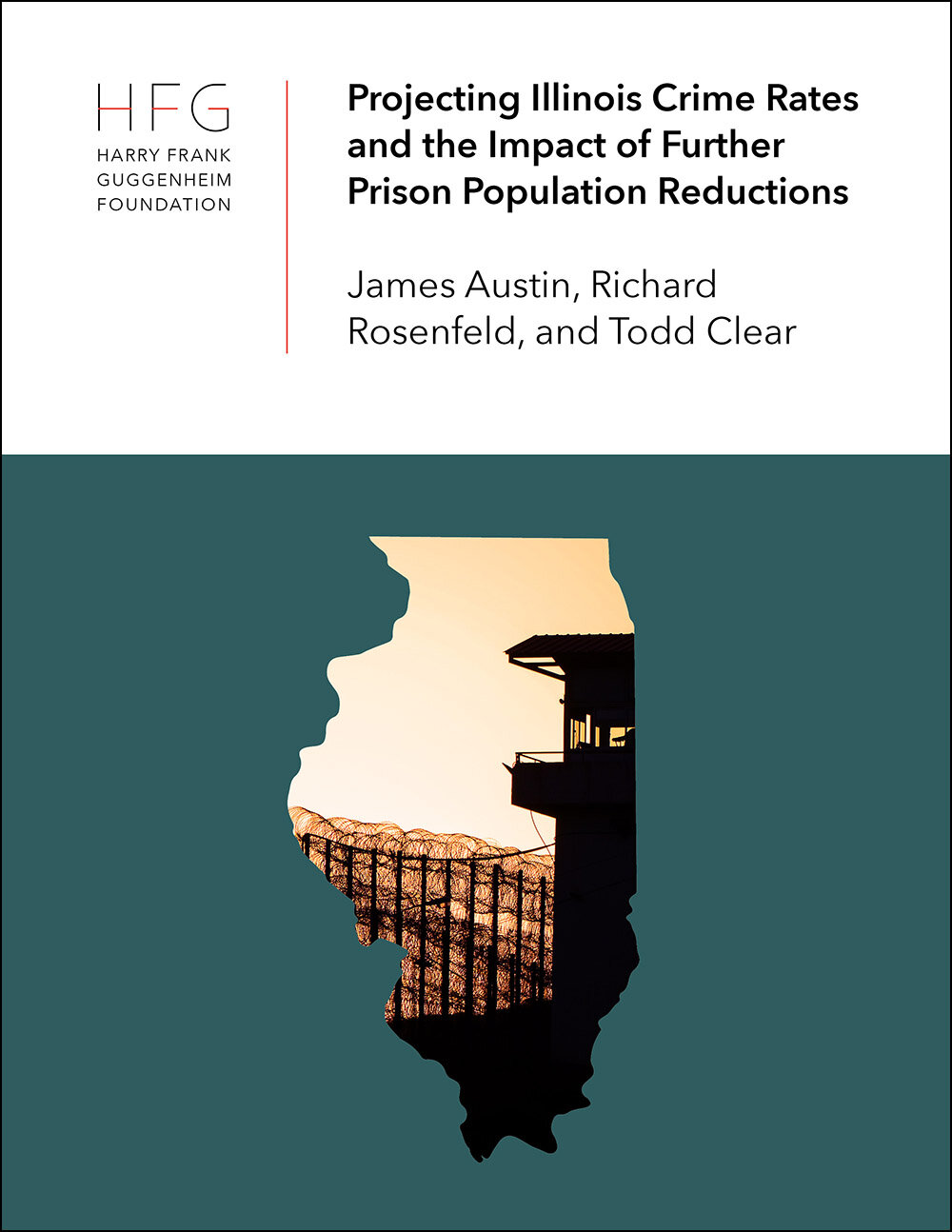 Illinois is one of several states where prison populations are declining. As state policymakers, prosecutors, and courts consider alternatives to incarceration, what is the risk to public safety? The authors of this study conclude that Illinois crime rates, which have been on the decline since the 1990s, will continue to decline in a fluctuating pattern, with moderate year-to-year changes. This will be true even if Illinois reduces its prison population by an additional 25%.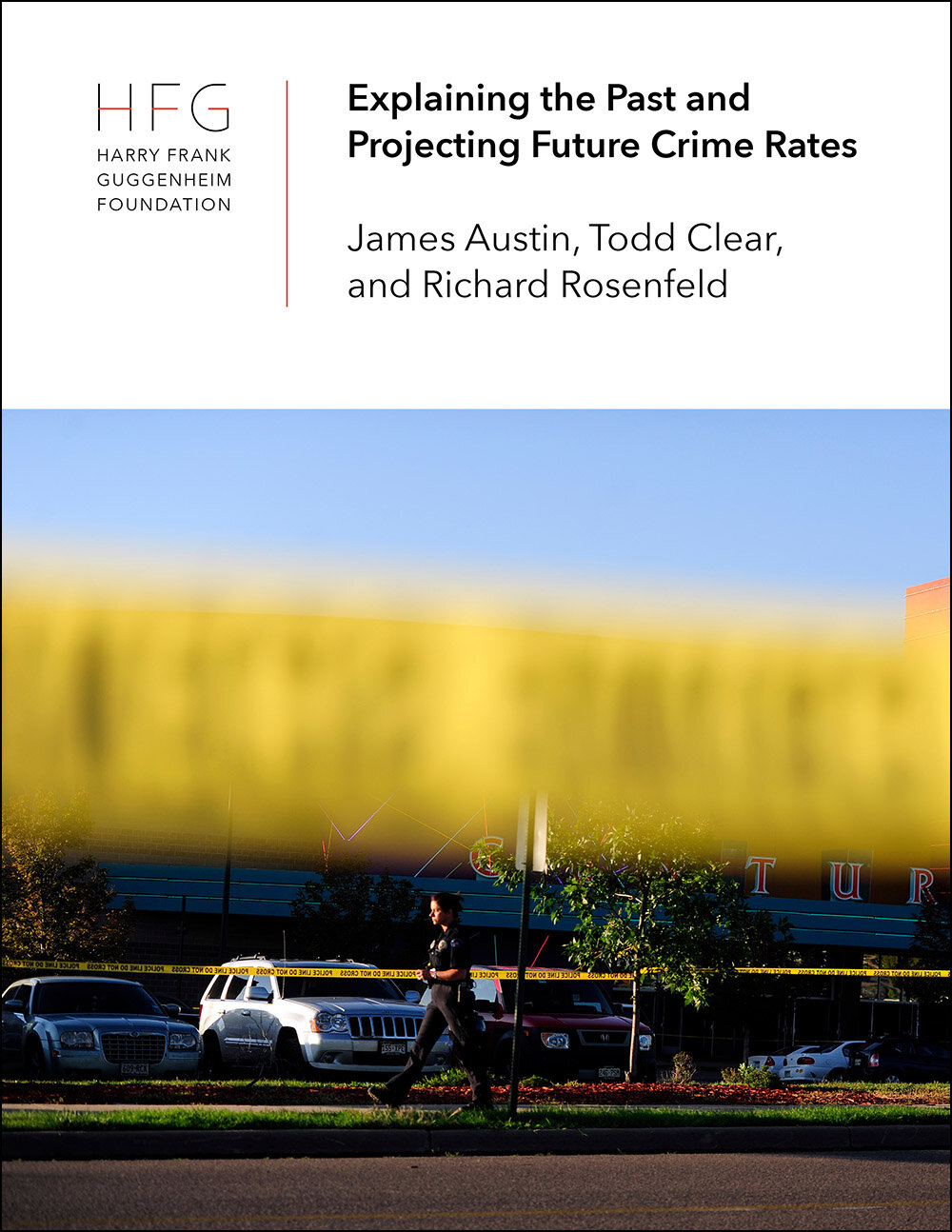 The American public, like citizens elsewhere, care about current and future levels of crime and the factors that drive them. Policymakers, who can greatly influence such factors, often lack knowledge from careful studies on the causes and control of crime to guide their decisions. HFG commissioned three leading criminologists to address this deficit by developing a predictive model of national violent and property crime rates. Applying the model, they find that crime is projected to decrease in the U.S. over the next five years.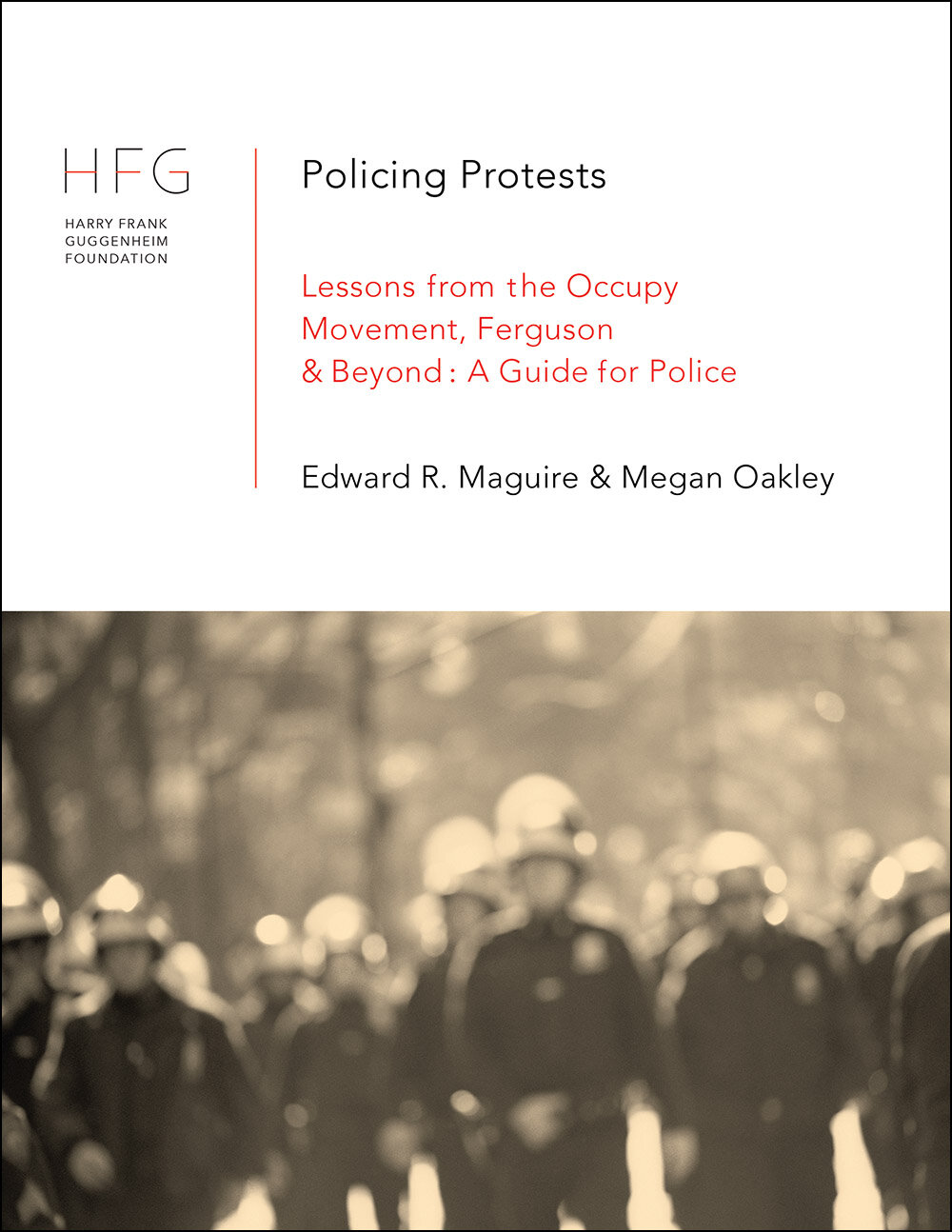 As recent history shows, police often treat peaceful protests as if they are riots or fail to prevent violence with early action. Authors Edward Maguire and Megan Oakley provide a clear and authoritative summary of research on policing practices that either facilitate peaceful protests and other public order events or violate basic rights, engender resentment, and in some cases, cause injury to peaceful protesters.
From the Archive
---
The HFG Review
Special Publications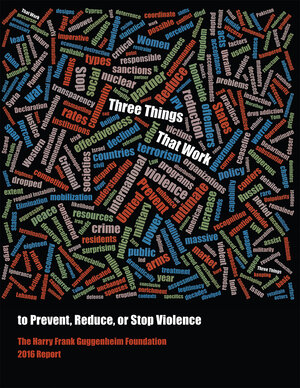 Three Things That Work to Prevent, Reduce, or Stop Violence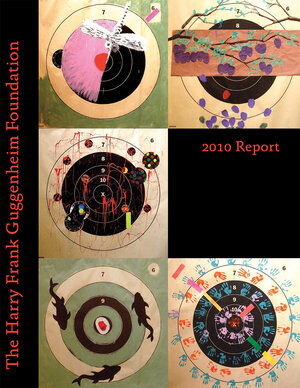 Meet grantees studying violence, women and HIV in Tanzania, and post-war Liberian expatriates in the U.S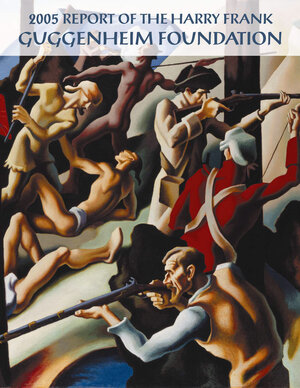 Between 2000 and 2005, HFG hosted more than 15 research gatherings examining topics in violence across the globe.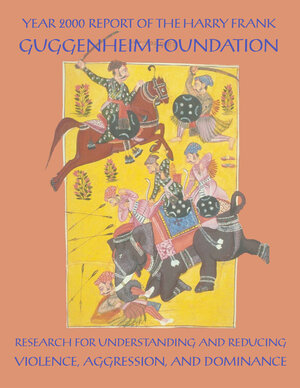 Research for Understanding and Reducing Violence, Aggression, and Dominance
Conference Reports
This conference brought together members of the military and intelligence communities, academics, and think-tank researchers to consider the nature and consequences of U.S. military conflicts past, present, and future.