The Harry Frank Guggenheim Foundation Welcomes Its 2023 Distinguished Scholars
January 31, 2023
(NEW YORK) – The Harry Frank Guggenheim Foundation is pleased to announce the selection of its 2023 HFG Distinguished Scholars. The ten leading researchers, chosen through a rigorous peer-review competition, are exploring the causes, manifestations, and control of violence around the world.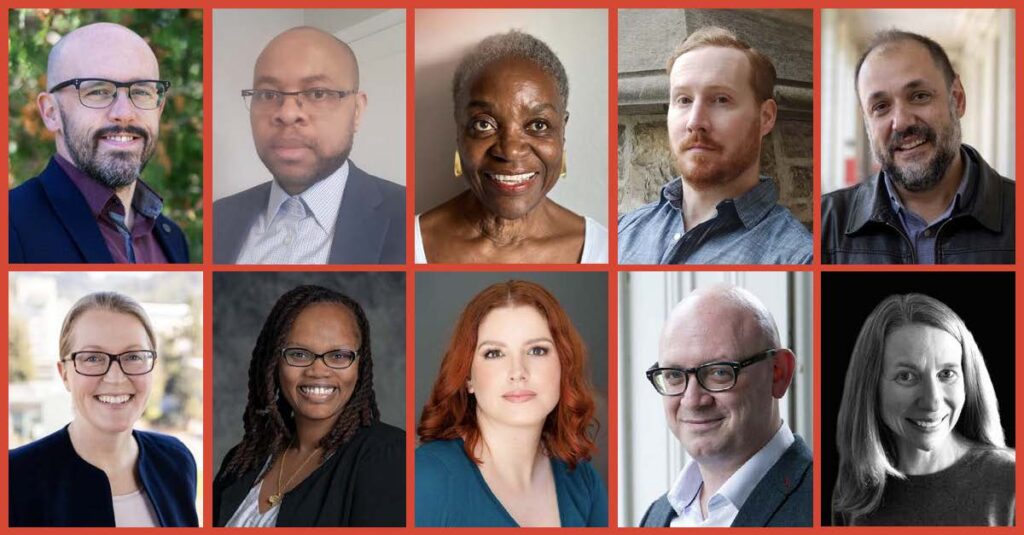 In selecting the awardees, highest priority was given to research that addresses urgent, contemporary problems of violence.
"The 2023 HFG Distinguished Scholars, working on three continents, are embarking on research to clarify the causes and dynamics of grave violence. In some cases, the violence happens one victim at a time; in others an entire ethnic group is targeted" said Director of Research, Joel Wallman. "Intimate partner violence, organized crime, paramilitary militias, and anti-immigrant aggression are all problems squarely within the purview of the foundation. We're optimistic about the knowledge these scholars will generate and its potential for reducing violence."
The Harry Frank Guggenheim Foundation is a leader in creating and disseminating knowledge on the nature, consequences, and reduction of violence in its many forms, including war, crime, and human aggression.
---
2023 Scholars and Research Topics
Christopher Davey (Clark University) and Claudine Kuradusenge-McLeod (American University). Erasing Refugees: How Camps became Killing Fields in the First Congo War
Surulola Eke (Political Science, Queen's University). Towards a Constructivist Grounded Theory: Understanding the Transnational Production of Anti-Immigrant Sentiments in the Digital Age in Africa
Charles Larratt-Smith (Political Science, Tecnológico de Monterrey). Forging Informal Citizenship in the Shadow of the State: Armed Non-State Actors and Migrant Incorporation in the Colombian and Mexican Borderlands
Juan Luna (Political Science, Pontificia Universidad Católica de Chile). Organized Crime, State Crises, and the Consolidation of Violent Democracies
Aila Matanock (Political Science, University of California, Berkeley). Inviting Intervention: Statebuilding by Delegating Security
Diana Peel and Elizabeth Kibuka Musoke (Criminology, Makerere University). From Domestic Abuse to Death Row: The Experience of Women Who Kill Their Intimate Partners in Uganda
Yaniv Voller (Political Science, University of Kent). Pro-Government Militias as Social and Political Actors and Their Impact on Governance and Security Orders
Karin Wachter (Social Work, Arizona State University). Pre- and Post-Resettlement Drivers of Intimate Partner Violence Among Afghan Refugees in the United States