"Violence and the Law at War": Dr. Craig Jones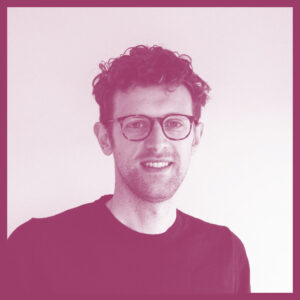 Dr. Craig Jones is the author of The War Lawyers and a lecturer in political geography in the School of Geography, Sociology, and Politics at Newcastle University.
"Violence and the Law at War" examines the legality of violence and the weaponization of international law. With a focus on the U.S. and Israel and wars in Iraq and Palestine as well as the recent withdrawal of American forces from Afghanistan, Dr. Jones seeks to answer: "What is the relationship between violence and law?"
In 2016, Dr. Jones received an HFG Dissertation Fellowship (now the HFG Emerging Scholar Award) for his project "The War Lawyers: US, Israel, and the Spaces of Targeting."
About The War Lawyers from Oxford University Press:
Over the last 20 years the world's most advanced militaries have invited a small number of military legal professionals into the heart of their targeting operations, spaces which had previously been exclusively for generals and other commanders. These professionals, trained and hired to give legal advice on an array of military operations, have become known as war lawyers.
The War Lawyers examines the laws of war interpreted and applied by military lawyers to aerial targeting operations carried out by the U.S. military in Iraq and Afghanistan, and the Israeli military in Gaza. Drawing on interviews with military lawyers and others, this book explains why some lawyers became integrated in the chain of command whereby military targets are identified and attacked, whether by manned aircraft, drones or ground forces, and with what results.
This book shows just how important law and war lawyers have become in the conduct of contemporary warfare and how it is understood. Jones argues that circulations of law and policy between the U.S. and Israel have expanded the scope of what constitutes a legitimate military target, contending that the involvement of war lawyers in targeting operations not only constrains military violence, but also enables, legitimises, and sometimes even extends it.